A collection of items that match each other. Each tutorial is sold individually.
Hulton Abbey Bracelet Pattern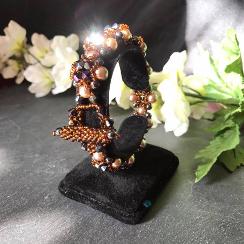 Hulton Abbey Earrings Pattern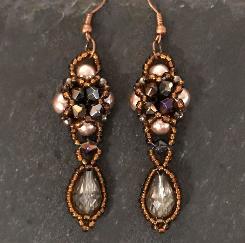 Silver Squares Bracelet Pattern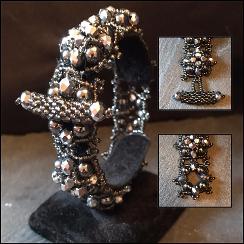 Silver Squares Earring Pattern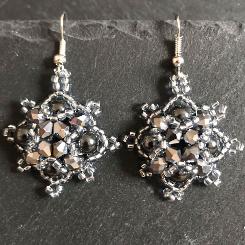 Click on the large photo or on the blue text link below it to take you to the relevant page for more details and to purchase.
The page contains more photos and a description of the pattern content, plus a paypal payment button. After purchase your pattern will be emailed to the address on the payment account within two days at the very most. (Actually I'll send it the minute I see the email, but I don't always receive paypal notifications for a few hours and sometimes not even the same day.) For free patterns (none currently available) you can download the PDF directly from that page.
All patterns are in PDF format and you will NOT receive a paper copy nor any jewellery or materials. Please note that patterns may not be suitable for printing due to transparent image backgrounds which some printers cannot handle. Patterns are non-refundable so please ensure that you are purchasing the correct one.
To purchase a pattern, click on the main photo or on the blue link below the photo to take you to the pattern's individual page, then click on the yellow "add to cart" button on that page and it will take you to a secure
PayPal purchasing page. You do not need to have a PayPal account, you can pay as a guest using a credit or debit card and I will never see your details. I will email you the PDF within 48 hours (usually much less) to the email address given to me for you by PayPal. Please note that these are digital patterns supplied in PDF format and you will NOT receive a paper copy nor any beads or supplies.
Copyright (c) 2021 Paula Caddick. All right reserved.
You are welcome to sell any items you have made using any of these patterns but you are not permitted to sell or distribute the pattern itself, including teaching, or copy it in whole or in part.