Right angle weave bracelet pattern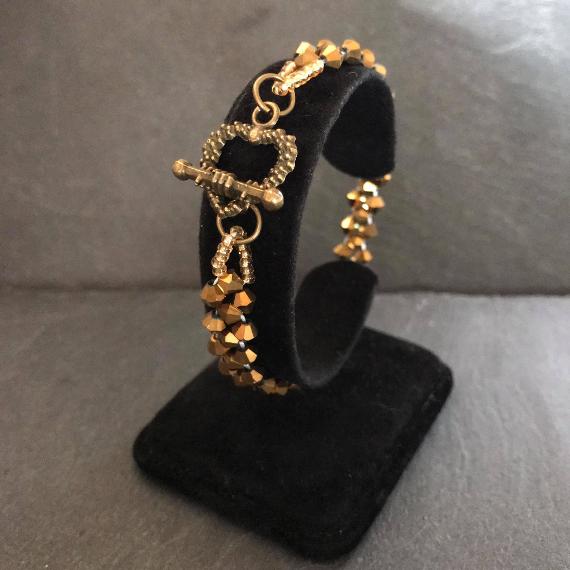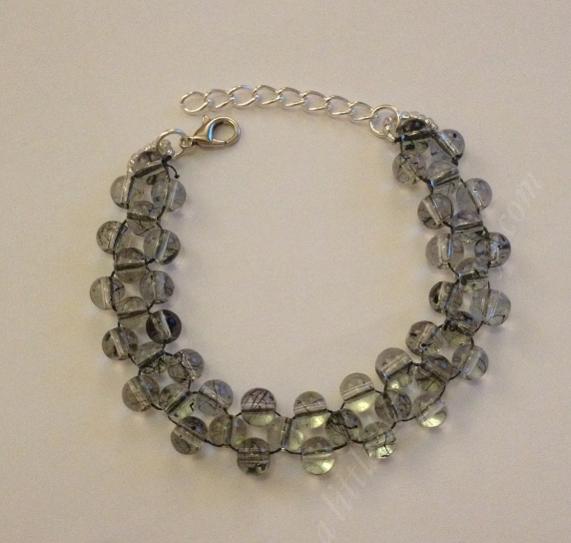 12 pages. 20 step-by-step photos plus 2 photos of finished work.
This pattern uses 6mm round beads or 4mm bicones, but you can use pretty much any size or shape to make right angle weave. You'll also need a clasp, jump rings with two pairs of pliers to attach them, and a beading needle and thread.
This is an extremely useful stitch to know as it is the basis for many other designs.
Beading level: suitable for complete beginners. It explains every step in detail and is very easy to follow.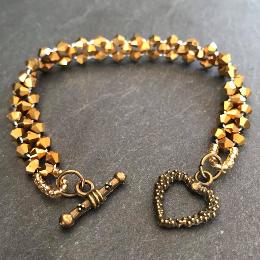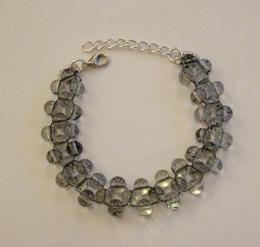 Both these bracelets are made in exactly the same way. The only difference is the beads used.
Copyright (c) 2018 Paula Caddick. All right reserved.
You are welcome to sell any items you have made using this pattern but you are not permitted to sell or distribute the pattern itself
, including teaching,
or copy it in whole or in part.
Please note that this is a digital pattern supplied in PDF format and you will NOT receive a paper copy.