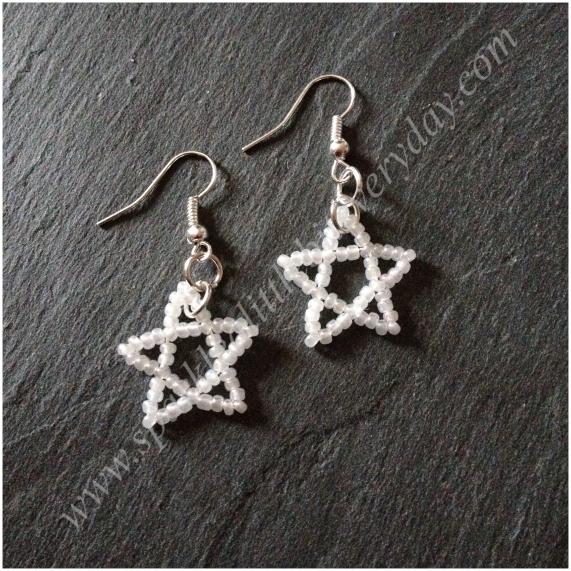 Friends are like stars. You may not always see them but you know they're always there.
Beading level: suitable for beginners. A useful little motif that is quick to make. The pattern is explained in great detail and is very easy to follow.
7 pages. 3 thread path diagrams. 17 step-by-step photos plus 1 photo of finished work.
You will need seed beads of any size, a beading needle and thread, earring hooks, and jump rings with two pairs of pliers to attach them. The earrings in the photo are made with size 11 seed beads and you could use larger beads to make a larger star.
Copyright (c) 2018 Paula Caddick. All rights reserved.
You are welcome to sell any items you have made using this pattern but you are not permitted to sell or distribute the pattern itself
, including teaching,
or copy it in whole or in part.
Please note that this is a digital pattern supplied in PDF format and you will NOT receive a paper copy.