Sparkle a little bit every day
by
Paula Caddick
My book is now available in print and on Kindle and a direct link can be found further down this page. It is full of patterns so you can make your own jewellery.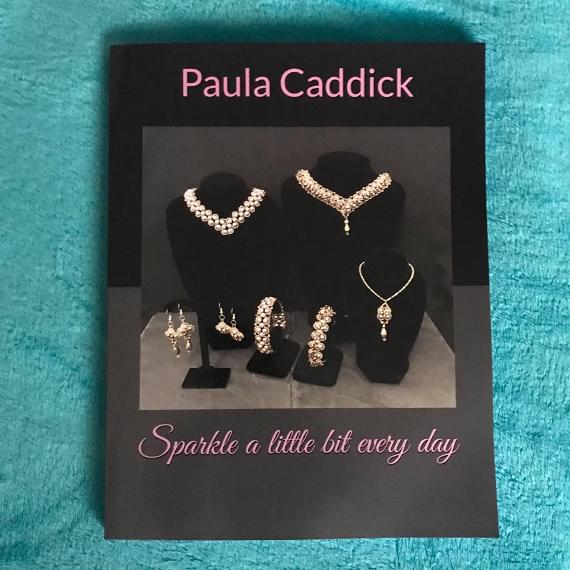 Sparkle a little bit every day shows you how to create eye-catching sparkly jewellery to make and wear in this collection of beautiful yet easy projects using popular and easily available shapes and sizes of beads. The clear instructions and illustrations guide you step-by-step through the process so the patterns are easy for complete beginners to follow yet the designs are intricate enough to please more experienced beaders. Some may seem complicated at first glance but they are explained in great detail and show you exactly what to do, so you can't go wrong. You do not have to "start small". Start BIG. The minute you can stitch, you can try anything. What's the worst that can happen? You cam always cut it up and start again (and you'll do that more times than you want to admit!). Be warned, though: jewellery making can be a rather addictive hobby!
Here are just some of the designs from the book. Click on each photo for a closer view.
If you are in the UK you can use this direct link, otherwise please search for the title on your local Amazon site.